Quality Screen Repair & Rescreening
Free Estimate Call Now: 941-413-0678
Pool Cage Rescreening offered by Gulf Gate Rescreening includes full cage replace or single panel repair and replacement. No job is too big for our team of experts. We have multiple crews servicing all of Manatee and Sarasota Counties. Call today for a Free Estimate.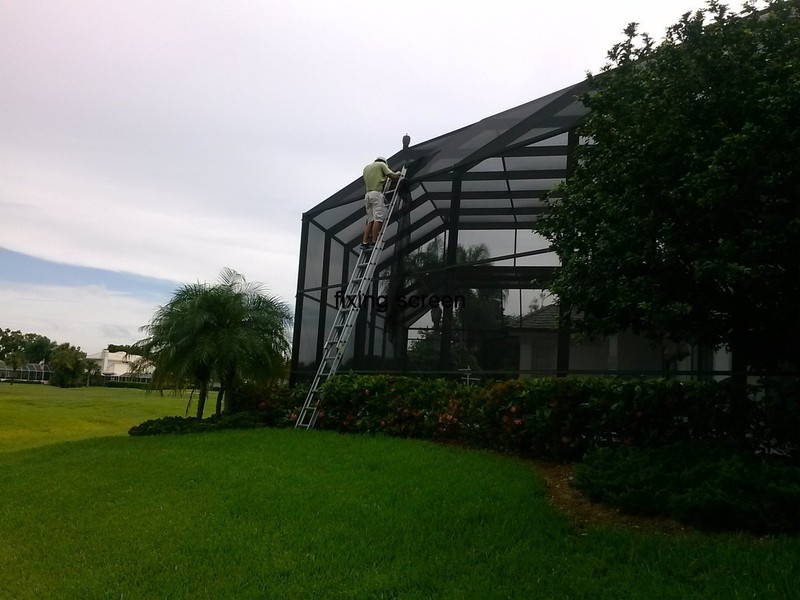 Sarasota Rescreening & Screen Repair
If you're in Sarasota Florida you're within our assistance location area and one of our Rescreening trucks operates. We are able to reach out to you quickly and offer very affordable rescreening and repairing of rotted pool cage sections, as well as lanai screen repair and replacements.
Some of the Areas & Communities We Service Are:
•    Bee Ridge
•    Desoto Lakes
•    Fruitville
•    Gulf Gate Estates
•    Kensington Park
•    Lake Sarasota
•    North Sarasota
•    Plantation
•    Ridge Wood Heights
•    Sarasota Springs
•    Siesta Key
•    South Gate Ridge
•    South Sarasota
•    Southgate
•    The Meadows
•    Vamo
•    Warm Mineral Springs
Have questions or would like to make an appointment?
Call us at 941-413-0678 or use our Contact Us form.
Let us know how can we help you...
We cover the whole Sarasota, Florida area. Contact us for more Info